Those with an ample budget, and the sartorial inclination, might consider owning a pair of each kind, so they always have exactly the right shoe for a particular outfit and a particular event.
But what about other fellows who, for either budgetary or philosophical reasons, do not wish to acquire many pairs of shoes, and would rather keep things simple? What's the minimum number of shoes a man can get by with, while still being able to look sharp and show up dressed appropriately in various situations?
The answer is three. (We're not counting shoes designed for specialized activities like running shoes or hiking boots – just the shoes you wear on an everyday basis.)
Today we'll walk you through the characteristics of each pair, and why they form the minimal backbone of a man's footwear line-up.
Pair #1: Canvas Sneakers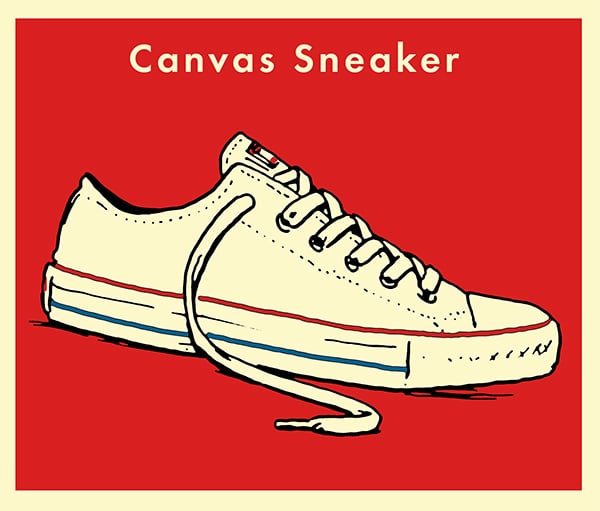 We live in an increasingly casual world, and you need a shoe to wear for all your casual outings – going to class, watching the game at friend's house, running errands, attending a BBQ, etc.
For many men, their casual shoe is a sneaker – an athletic version that doubles as a running shoe, or looks like it might. But it's stupidly easy to take the casual sneaker up a small notch by replacing it with the canvas variety. You know, All-Stars, SeaVees, PF Flyers. With their long history and solid color scheme, they look more classic and less busy and athletic (even if they once started out as sports sneakers) than the trainers you wear to the gym.
Canvas sneakers will be your go-to casual footwear from spring to fall. In summer, you can easily upgrade your look by skipping the juvenile flip-flops and wearing them (if they're low tops) with shorts and without socks.
Once colder weather sets in, it's time to transition to a brown leather boot.
Pair #2: Brown Leather Boots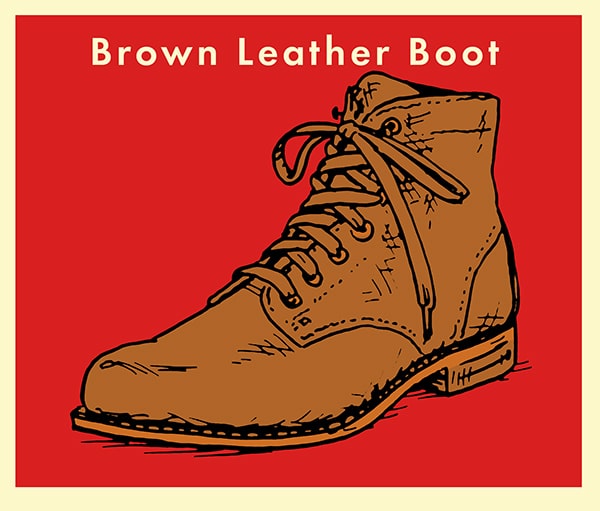 I'm not sure there's a more versatile piece of footwear than a pair of brown leather boots. In the colder seasons, you can pair them with all your casual clothes, from t-shirts/sweaters/henleys and jeans, to sports coats and khakis. In the warmer months, they get a bit heavy for everyday wear, and you'll want to swap them out for canvas sneakers when you're just wearing tees. But they still work for when you need to get a little more dressed up and put on a sports jacket. They're handsome and handy for pretty much anything short of a suit.
If you live in a place where it's warm year round, consider substituting a suede desert boot/chukka, which has the same versatility as a leather boot, but is lighter. They do look a little more casual with a sports coat, however.
Pair #3: Black Leather Dress Shoes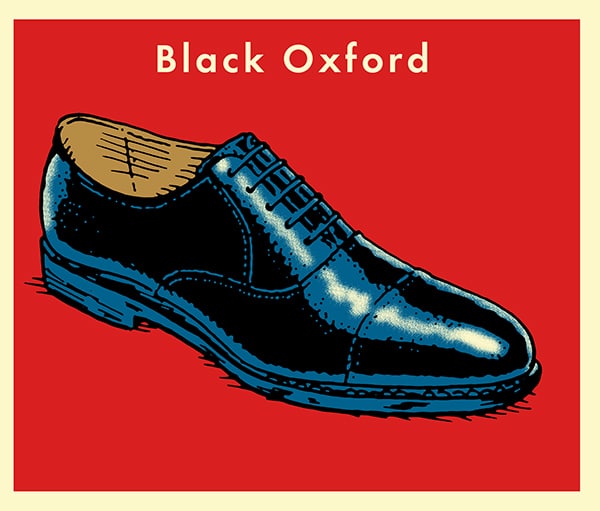 For your last pair of shoes, you need something you can wear with a suit on formal occasions – everything from a funeral to a black tie New Year's Eve party.
There you have it: the only 3 pairs of shoes a man needs. Of course, when you go minimal, you end up with less flexibility and versatility in your wardrobe – you may find yourself wishing for a boat shoe for some of your summer get-ups, and a pair of wingtip oxfords to sharpen up an outfit of dark denim and a sports coat. But what you trade in versatility you'll gain in simplicity, money saved, and more room in your closet!